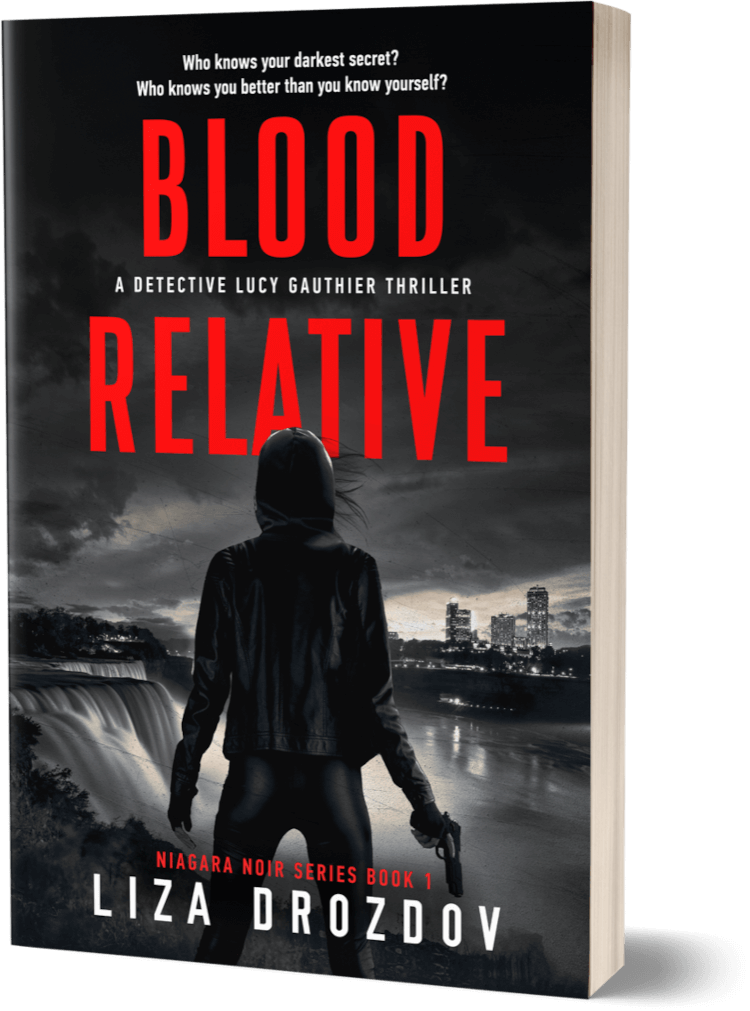 Blood Relative
The body of a man is found sitting in an empty field, his wrists slashed.
A series of murders rocks the Niagara region: an investigative journalist is found floating in the canal, an elderly blind woman who may have seen too much is killed, and a corrupt police detective is poisoned in plain sight.
DC Lucy Gauthier's investigation into the apparent suicide leads her to a local dementia care facility, where a nurse is brutally stabbed and several patients have begun having psychotic breaks. Lucy discovers the connection between the deaths and a web of corruption that lies deep beneath the veneer of the region's touristy towns with their artisanal growers and boutique wineries. Her inquiry also leads irrevocably into her own dark past, as it threatens to obliterate her new life and expose her own bloody secret.
Lucy is gay and struggling with misogyny and her own mental health issues. She's fought long and hard to be promoted beyond pink collar policing–but will she be strong enough to earn a place on the Homicide Unit and smart enough to outwit a calculated killer?
Blood Relative is the first novel in the Niagara Noir series–gripping crime thrillers featuring DC Lucy Gauthier of the Niagara Regional Police Force.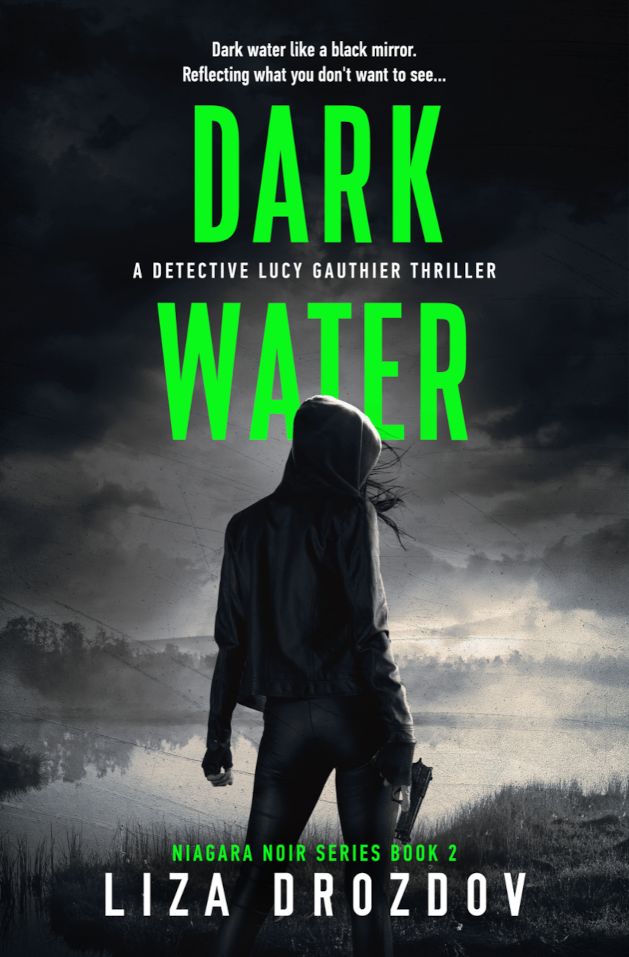 Dark Water
An enraged farmer ploughs his truck into a crowd of protesters, setting off a seriesof murders that rock the Niagara region.
When the body of an environmental consultant is discovered dumped in a peat bog, DC Lucy Gauthier's investigation reveals the dark secrets buried in the protected wetlands of Niagara.
In this sequel to Blood Relative, DC Lucy Gauthier is now a member of the Homicide Unit. She's bearing the weight of her past secrets.
But is she strong enough to carry the burden of those she must now protect in Dark Water?